ITMA MILAN 2023 Press release
TEXTILE INNOVATIONS TOGETHER
VANDEWIELE has always acted as technological leader and innovative player in the textile machinery industry.
Innovation technology and customer centricity are our drivers for developing new products. Our innovations aim to impact on the customer's value chain; we want to be together as partners and offer not only innovative products, but also our expertise and solutions able to satisfy customer needs. TEXTILE INNOVATIONS TOGETHER is our philosophy and summarizes our customer-oriented approach.
VANDEWIELE, the expert in carpet weaving
With a long history of innovation and excellence, Vandewiele's carpet machines have proven to be efficient and reliable, with state-of-the-art features that assure productivity, reduced costs and higher quality carpets.
At the occasion of the ITMA 2023, Vandewiele presents three new carpet weaving machines.
First of all, the RCF carpet weaving machine with the digital "Fast Creel", weaving at highest speed ever, up to 250 rpm. This machine also offers flexibility for quick color changes, economy (less machine standstill and plannable creel changes) and less waste yarn.
The three rapier cut-loop machine USF in Fast Creel solution has possibilities of alternative weave structures and perfect tension control in the loops. Carpet manufacturers can look forward to higher efficiency, unparalleled production and improved sustainability.
In the segment of Handlook weaving machines, the new generation HCE3+ is equipped with the Vandewiele U4 jacquard machines, to apply highly productive three rapier weave structures and to make local flatweave effects, which reveals new possibilities in designing and writing text.
All weaving machines are characterized by the acronym ACES : Autonomous machines with sensors and analytical capabilities, Connected machines, Electrical motions instead of mechanical drives, and Smart machines that apply AI instead of operators (that can be experienced or unexperienced…).
BONAS, market leader in Jaquard technology
BONAS, as the market leader, continues to build on the success of innovations in Jacquard technology. As markets are rapidly changing, future proof digital machines with maximum weaving design flexibility are paramount. The Bonas jacquard range, with up to 31.104 hooks in a single jacquard or 62.208 hooks when coupled, already dominates many markets in fashion, home, floor, and technical textiles. The most compact jacquard range available, with the least mass to drive, offers lower power consumption.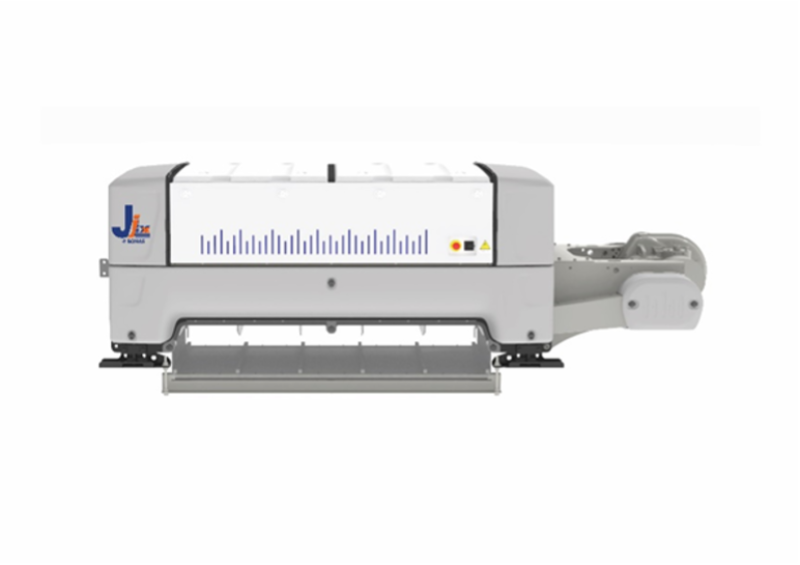 Low energy consumption, even for high-speed weaving, is additionally emphasized on the Si range. The Smart Drive is equipped with a unique feed forward system, predicting the design-related load so minimizing the over-all power consumption.
Clear and reliable bi-directional data communication is made possible by the fast responding, easy to use Ce controller. Preventive Maintenance and Smart Energy Management, to name just a few features, are easily accessible. Remember that Bonas is the only jacquard supplier allowing 100% diagnostics of the selection system - the heart of jacquard weaving.
A total of 7 Bonas jacquard machines will be on display at ITMA. Come and meet us in Hall 10, booth 201 and enjoy the technology of the future!
Connectivity, reliability, maximum flexibility, high productivity, and efficiency - all available with the lowest total energy consumption. Why settle for less when you can weave with the best?
Vandewiele-Cobble, leading manufacturer of tufting machines
Vandewiele-Cobble, a leading manufacturer of tufting machines and ancillaries, has been offering innovative tufting solutions for years. Whether it is the renowned Myriad, groundbreaking Colortec machine or any of the other tufting solutions, the Vandewiele-Cobble machines are designed to deliver high-quality and efficient tufting, meeting every demand of the textile industry.
The Vandewiele-Cobble machines have already proven to be reliable and cost-effective, helping textile manufacturers worldwide to increase their production efficiency and stay ahead of the competition. As the company continues to innovate and offer cutting-edge solutions to meet the evolving needs of the textile industry, Vandewiele-Cobble is set to showcase its latest innovation, the High Speed Tuft (HST) machine, at ITMA 2023. The company's new technology promises to revolutionize the tufting industry, offering a faster and more efficient tufting solution.

The HST machine, by Vandewiele-Cobble, was designed to meet the growing demand for high-quality and high-speed production. Thanks to its remarkable breakthrough production speed, the HST is setting a new standard in the industry and offering unprecedented levels of productivity and efficiency.
The machine boasts several advanced features, including a high-speed needle bar and servo controlled looper drive, which allows for faster and more precise tufting, and an advanced control system that ensures maximum production efficiency.
According to Vice President Philippe Vandevelde: "Our High Speed Tuft innovation is a game-changer for the industry. With its advanced technology and innovative design, this machine can significantly reduce production times and costs, while delivering superior quality and consistency."
The company's new technology is also environmentally friendly, as it minimizes waste and reduces energy consumption. Its advanced control system allows for precise material management, minimizing fabric waste and maximizing production efficiency.

The company's new technology is expected to draw a lot of attention at ITMA 2023, as it represents a significant leap forward in tufting technology. Vandewiele-Cobble is committed to delivering cutting-edge solutions that help its customers stay ahead of the competition and is proud to be at the forefront of the textile industry's digital transformation.
SAVIO'S NEXT DESTINATION: PROXIMA Smartconer®
The newest SAVIO automatic winder Proxima Smartconer® will be presented at ITMA 2023 exhibition, taking place in Milan, Italy from 2023 June 8th-14th.

Italy, April 2023 – Savio is launching the newest SAVIO automatic winder Proxima Smartconer® in a roadmap that has started in India ITME exhibition on last December 2022 and will land in ITMA MILAN in June 2023. Proxima Smartconer® is the result of the commitment of Savio R&D team in the last 3 years. It testifies Savio's dedication to innovation technology and strong partnerships across the industry.
NEXT DESTINATION: PROXIMA Smartconer®
The new winding machine Proxima Smartconer® is setting the benchmark in Savio automatic winding.
We have combined the name Proxima with Smartconer®: it stands for a high-tech winding machine, capable of perfectly adapting to demands of Connectivity, Industry 4.0 and Industrial Internet of Things.
Thanks to the innovations, spinners will get a machine featuring high-tech capabilities, thanks to a design with a strong focus on the main benefits for customer's competitive advantage: high productivity, low energy consumption, premium yarn quality, automation, and data connectivity.
Proxima Smartconer® has been designed with the foremost attention to the customer's needs in the optimal utilization of a winding machine.

Investing in equipment that enables to work faster and reduces manual and repetitive tasks, can increase both efficiencies and overall productivity. The same applies to a new equipment that does more of what is needed, faster, safer, with better quality but with less waste, less maintenance, and less resource usage.
The team at Savio is steadfast to provide textile solutions for spinning business growth with unsurpassed customer service, response time, and technical expertise.
Vandewiele Extrusion
Our BCF Extrusion department is focusing towards energy saving, easy handling and recycling. You can find all combined in our latest developments:
Redesigned spin packs to assure the fastest change in BCF Extrusion.
Draw Frame with new developed ergonomic inlet section.
SECO system which is giving a perfect color separation without the need for pre-intermingling.
INCA system which gives superior tangle knot regularity and the highest savings towards air consumption for BCF in the market.
Our machine has optimal configuration and conditions for handling recycled materials.
We are bundling efforts with top class research and industrial partners for innovative materials production in BCF
Superba
Superba, already the leader in heat-setting with saturated steam under pressure thanks to their well-known TVP3, is now offering the .KR1 : a brand-new automatic knotting system assisted by a robot. The KR1 system can be used in many industrial branches, enables to handle, pack and label bobbins. With this machine, SUPERBA's commitment is to help customers to improve their productivity thanks to an industrial robot running 24/7. Suitable for DTY, BCF, Artificial Turf, Tyre Cord, Tape & more.
MCD3(M) : an improved version of our MCD3 space-dyeing machine, a structure scalable on demand that can be set up in the right size of your dyeing machine based on your production requirements with the option to add additional dyeing modules and scale the system at any time to meet your growing needs. We have also made it more reliable by replacing the piezo by a brushless motor, which significantly reduces the risk of failure and, therefore, maintenance needs due to its high reliability.
MEMMINGER-IRO GMBH
MEMMINGER-IRO GMBH is the world market leader in the development, production and sale of yarn feeders, monitoring and lubrication systems for knitting machines.
At the ITMA 2023 in Milan, MEMMINGER-IRO GMBH will present itself on a 240 square metre exhibition stand in Hall 4, booth D108. Among other products, MEMMINGER-IRO will present the following latest developments.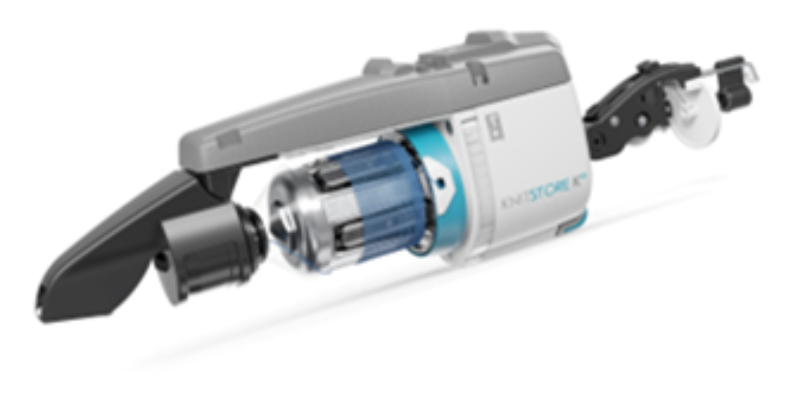 Storage feeder K52 / K52 ATC

K 52 is the latest generation of hight tech storage feeders, equipped with a CAN BUS communication and focused on functionality, easy maintenance and simple operation.
Highlights are the new developed spiral output brake for finer and even adjustment of yarn output tension, integrated yarn consumption measurement and automatic determination of the quickest possible stopping time in case of yarn breakage ("Fast stop").

K52 ATC is equipped with an Active Tension Control system, which ensures that the yarn output tension remains constant at the preset value, independent from external factors like size of the bobbins or quality of the yarn.
MRA 4
The servo motors of MRA 4 completely replaces the quality adjustment pulley assembly. This results to receive a constant, precise stitch length and therefore an improved fabric quality. Article reproducibility is more accurate. The technical parameters of the motors are adapted to the trend of faster circular knitting machines with more feeders. The system as such is more economic which results in a much shorter Return on investment.
MCI
The Memminger-Iro Communication Interface MCI is designed to control Storage feeders, tension controlled feeders, motor drive systems and quality control devices produced by Memminger-Iro. This latest generation is webserver based. It is possible to operate one machine or several machines via one panel. With the MCI the knitter gets the maximum flexibility according to its demand.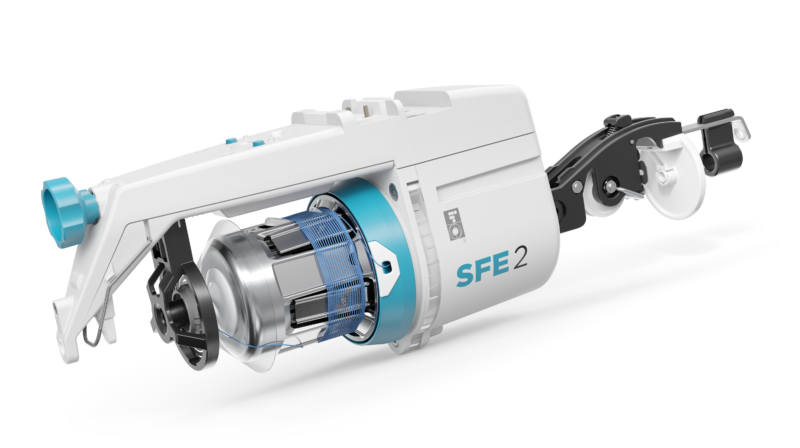 SFE2
The storage feeder SFE 2 is an economical version of storage feeders which includes all state of the art functionalities such as adjustable yarn input tensioner, yarn separation and stepless adjustable yarn output tension. It is designed to offer an economic solution for knitters with reduced investment costs.

MTD
MTD (Memminger Tech Drive) is a positive drive for flat knitting machines which enables twist-free unspooling of the material to be processed. MTD is applied in the production of different textile fabrics. It can be used for processing wire and monofilament as well as twist-free requirements for aramid, fiber, glass, etc.
MESDAN® S.p.A
MESDAN® S.p.A. from Italy is at the service of the worldwide textile industry since 1952 as an unrivalled leader in yarn splicing technology and key supplier of laboratory testing equipment.
The engines behind Mesdan reputation and fast growth originate in its outstanding technology and its capabilities to meet textile industry requirements with innovative solutions distinguished in quality and performances. A simple recipe at first glance, the ingredients that makes the difference are its specific know-how and competence, as well as a touch of Italian creativity.
MESDAN's yarn knotters and splicers are produced in the automatic version (for instance, as an integral part of SAVIO winders) and as hand-operated units. Apart from spinning, weaving, knitting, etc., MESDAN's yarn splicers can be found virtually in any factory that has something to do with textiles, like tire cord industry, sewing threads manufacturing, cable reinforcement, ropes & fishing nets, umbilical's, medical and disposable hygiene industry, technical yarns/roving (made of fiberglass, carbon fiber, aramid), automotive, etc.

MESDAN-LAB is one of very few textile laboratory equipment suppliers offering such a comprehensive range of testing equipment: for fibers, yarns, fabrics, nonwovens, garments … both physical analysis as well as dyeing and finishing assessment, including color fastness testing. Mesdan-Lab does also supply standard consumables as well as calibration services. Nowadays a series of Mesdan-Lab equipment is considered a benchmark in textile testing, a reference standard.
At ITMA 2023 in Milan, MESDAN will display on the corporate VANDEWIELE stand in the Spinning Hall together with SAVIO, LOEPFE and SUPERBA (Hall 3 - stand B205c), and will highlight:
new and innovative mechatronic and electronic splicer for the new Savio winder PROXIMA
all yarn joining solutions and technologies for the different applications: knitting, weaving, sewing threads, technical textiles, etc.
new cotton fiber testing equipment: CONTEST-F2 (high volume cotton fiber testing equipment), CONTEST-S (cotton stickiness tester);
new yarn and fabric testing equipment: AUTOFIL (high speed fully automatic yarn strength tester), AUTODYN 3 (tensile strength tester for fibers, yarns, hanks and fabrics), BURSTMATIC (pneumatic bursting tester for knitted and woven fabrics)
new lab-scale equipment for the textile mechanical recycling: LAB SHREDDING MACHINE, complementing the well-known Mini-Spinning line, extending its applications towards one of the most important trends: textile recycling.
Being the exclusive distributor in the Western part of Europe of THERMETRICS (famous US manufacturer of measuring equipment for the Thermal & Physiological comfort of fabrics and garments), MESDAN will be present also on THERMETRICS booth, Hall 4 – stand D318, exhibiting equipment for the technical fabric testing.
PROTECHNA Herbst GmbH & Co. KG
We are a leading supplier of high-quality thread and fabric control systems for use in many textile manufacturing processes.
At the ITMA 2023 in Milan, PROTECHNA will present itself on a 80 square meter exhibition stand in Hall 4, booth D108.
Among other products, PROTECHNA will present the following latest developments:
COGASTOP CREEL 2 3210
Yarn monitoring
Suitable for sectional warping machinesDetection of slubs, double threads, knots and spinning defects.
Data transfer via USB stick or network to connect to ERP system or MES.
WARPSTOP 2 3050
Yarn monitoring
Suitable for direct warping machines
Detection of slubs, double threads, knots and spinning defects.
Increased dynamic range to handle all typical yarn titers with one setup.
TENSOSCAN 2 5374
Monitoring of thread tension
Suitable for warping machines
Wireless design – one measuring carriage for multiple warping machines.
Access to the measurement data from anywhere.
LASERSTOP LOOM 2 4182
Thread break detection
Suitable for weaving machines
Setting the operating parameters via the display of the control unit.
Easy to operate menu control in different user languages.
Sedo Treepoint for textile dyeing and finishing automation and digitalization.
Sedo Treepoint has the knowledge of more than 45 years of textile dyeing automation and central control systems (MES). Sedo Treepoint offers process-, color- and energy manage-ment software solutions.
Sedo Treepoint systems provide many cutting-edge features for the Smart Factory which is integrated in the complete textile manufacturing process. Sedo Treepoint products help to improve sustainability, reduce costs, and increase productivity and efficiency at the same time.
As one of its highlights, Sedo Treepoint presents the new Sedomat 6000/8000 textile finishing machine controller series which are designed for full digitalization and support for cloud solutions.
Smart IndigoTM
Smart IndigoTM technology for Liquid Indigo presented by Sedo Engineering
Smart Indigo is a new patented invention from Switzerland. The Smart Indigo machine is pro-ducing Leuco-Indigo with electricity instead of chemicals, making it the most environmentally friendly method of obtaining indigo. Ecological and economy will go hand in hand, as it is also far more affordable than other liquid indigo on the market.

Textile dyeing and finishing solutions in Hall 11 – Stand C305
IRO-ROJ, Setting a new standard with GENERATION 4 yarn feeders
Presenting the new X4 Yarn feeders with" integrated accessory display"setting a new feeder standard. The current settings and any alarms can be easily monitored using the integrated display – with any required changes being easily made using the adjustment knob.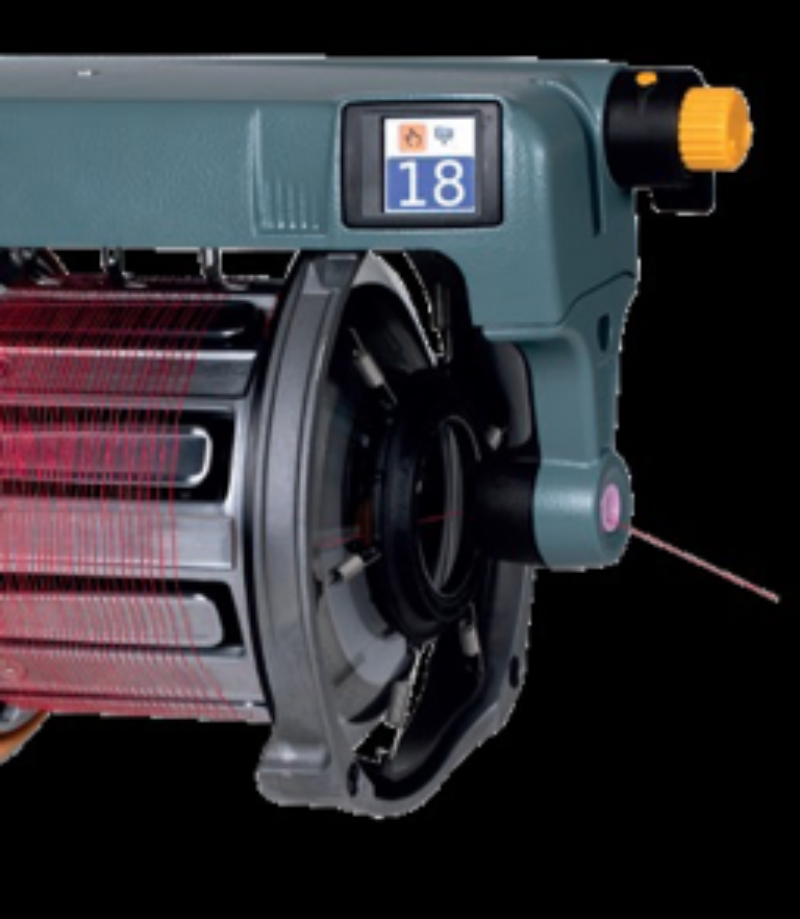 X4 Yarn feeders
X4 feeders are available in three different versions – (i) with integrated Tension Display (TED), (ii) with integrated Active Tension Control (ATC) and (iii) with Quick release.
TED – Tension Display makes it possible to reproduce weft tension settings from one machine to another. Enabling a fast start-up the next time the same article is woven. The position of the S-Flex Tensioner is constantly being monitored by an internal sensor – even if adjustment is made during power off.
With the ATC-W Active Tension Control the required tension is easily set and monitored on the integrated display. Once set, the system constantly regulates itself ensuring consistent yarn tension during the weaving process.
The yarn tension is constantly and accurately measured by the ATC sensor unit, sending a signal to the ATC operator unit resulting in consistently stable yarn tension at the required level. Quick release gives a quick and easy way to change the brush ring or tensioner.
iroonline.com– welcome to our digital tool
We are now launching our own e-commerce platform for ordering the market's best range of textile accessories. It will facilitate your everyday life for better business.
On BEJIMAC side, for carpets, we will be delighted to present our new autonomous shearing machine, the ATSH. This machine is an example of our capacity to listen to our customers' needs by developing new technologies reducing our customers dependency on qualified operators. We also look forward to presenting our new developments for carpet back coating focused on speed, digitization, and energy savings!
In singeing, a completely new singeing machine for knitwear was developed together with the No. 1 knitwear finishing expert Erbatech, focusing on highest quality levels of singeing, operational flexibility, and economy, as well as tension-free fabric transport through the machine. This new product targets strongly growing demand in knitwear singeing.
With respect to woven fabrics, we will also be proud to present you the new developments made to substantially reduce the gas consumption while offering high intensity singeing. For towels shearing, you will be interested to see how BEJIMAC is coming back to its leader position!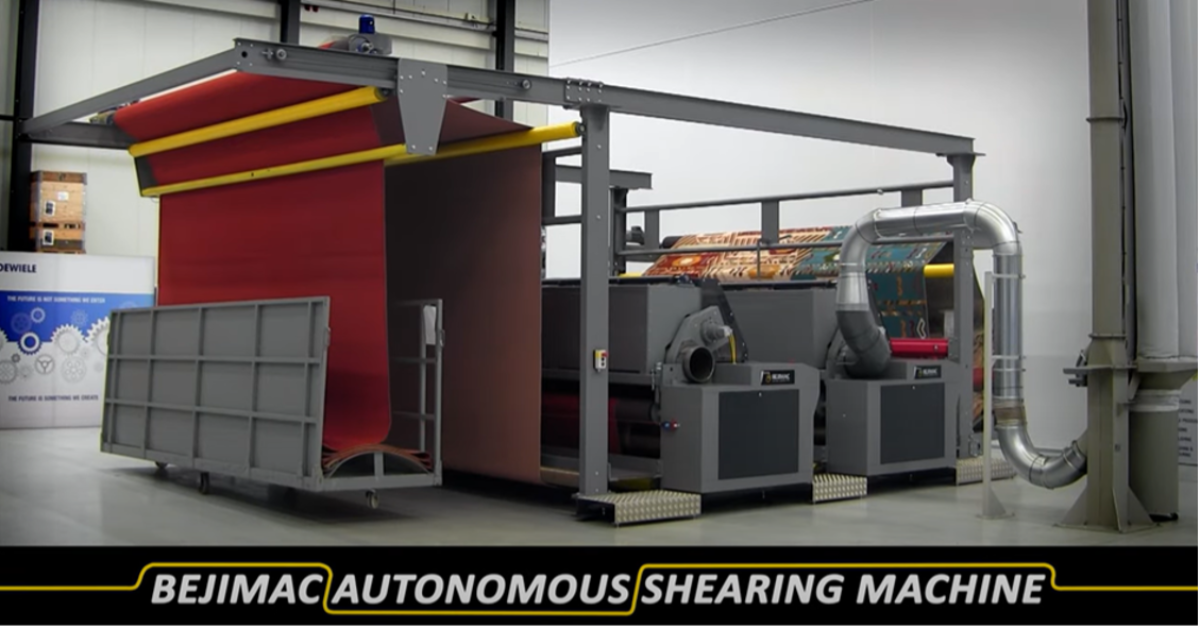 TITAN
In an ever changing world, with a larger diversity of products. The TITAN brand has developed a complete new line of compact and fast overedging machines. The TITAN4510CHC makes it possible to sew up to 18mm thick carpets at high speed with stitch of 10mm wide. We have also developed the TITAN 4510AHC for sewing heavy complex shaped carpets such as aviation carpets, or flower or other shaped carpets. The TITAN 4510CHX version sews 4 mm ultrafine stitch on thick carpets.
The TITAN 3700C is a carpet binding machine, which allows for a fast and industrial finishing of carpet with all kinds of ribbons and tapes from 22mm – till 150 mm.
In the same line we also have a TITAN 4510CHE which is the heavy duty buttseamer sewing machine to sew together the end of one roll to the beginning of the next roll for heavyqualities such as artificial grass or other carpets before backsizing process.
Finally we will also show our latest generation of FULLY DIGITAL CARPET ROBOT : TITAN 5540 to sew fully automatically car mats and doormats up to 100 x 160 cm large with complex shapes. No programing of the shape is necessary, and the carpets are stacked and ready for packing and shipping. One operator can manage to run 4 of these robots.
All the Vandewiele machines can be connected through cloud computing to the "TEXconnect" supervision system to comply with the Factory 4.0 concept.
Our customers have the capacities to develop designs and create real art. Therefore, we are also looking forward in exchanging ideas with them. Let this ITMA exhibition be a meeting point for everyone in the textile business: weather active in weaving, tufting, yarn extrusion, heat setting or finishing.
Looking forward to meeting you all again!
Kris Pools
Michel Vandewielestraat 7, 8510 Marke, Kortrijk